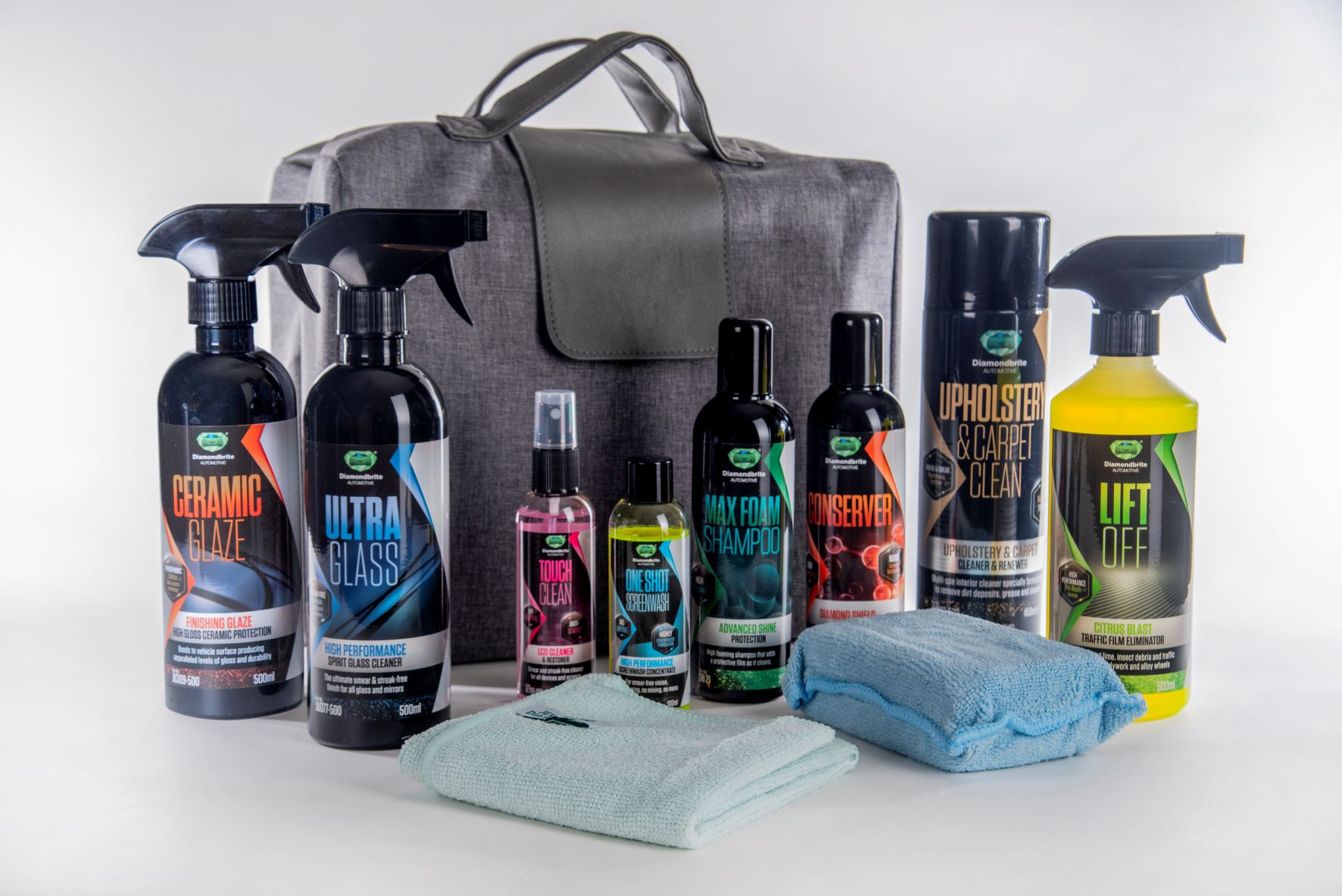 Looking after your vehicle protected with the Diamondbrite Paint and Upholstery Protection couldn't be simpler. With the products contained within the complimentary aftercare kit, you'll have everything you need to keep your vehicle in showroom condition and resistant to the elements.
Diamondbrite offers a huge range of additional cleaning Chemicals and Accessories which can be purchased on our
web store
, see link below. Attached is a photo of our Ultra After Care pack which some of our dealers will supply as part of the Diamondbrite Nano Ceramic Protection.